I can't believe that January is coming to an end this week. It's been a pretty busy month for me with wrapping up the holidays, a colonoscopy, long weekend trip to Iowa and last weekends work related trip to Paducah KY.
Just in case you didn't know, Paducah is the home of the
National Quilt Museum
. I was a little bummed that I didn't get a chance to visit the museum while I was there, but the hospital where my training took place had several beautiful quilts on display. This quilt is by Gail Stepanek called November Fields. It is just stunning and is hanging right outside the meeting room of the Heart Center. I could have spent the day just admiring it. Do you see all of those tiny triangles. Wow! is all I can say.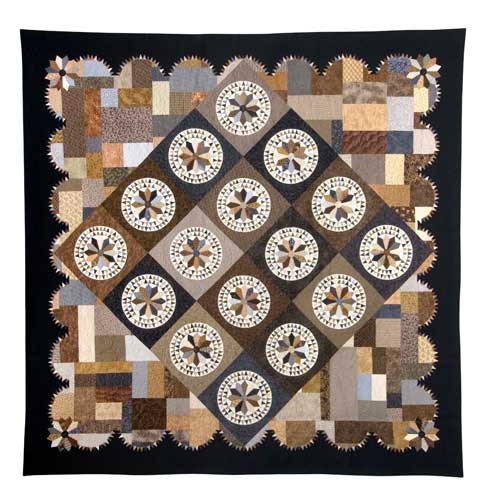 For those of you that are interested, Grace is back to blogging. Check her out
here.
http://elcaminomio-gj.blogspot.com/
Sally